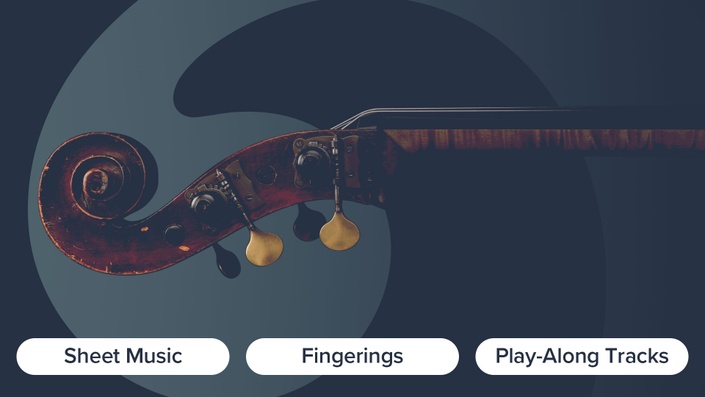 Double Bass Scales: The Play-Along Collection
Fully notated scales, fingerings, backing tracks and written guidance.
Enrol in Course
What is 'Double Bass Scales: The Play-Along Collection?'


'Double Bass Scales: The Play-Along Collection' is a digital sheet music and backing track package written by Geoff Chalmers, the founder of Discover Double Bass. It comprises 17 different scale types in all 12 keys, over one and two octaves. There are detailed fingerings for every scale which are practical, simple to learn and easy to memorise. There is also written guidance on how to best practice scales, which order to learn them, a summary of key facts for each scale and a guide to understanding the modes. In addition to the 408 written scales there are over 800 backing tracks with slow and fast versions of each scale played on a piano. These backing tracks can help students to quickly identify any problems with their intonation. There are also backing tracks of drone notes in 12 keys.

After enrolment, all course materials are available to use online. They are also available for instant digital download in MP3 & PDF format incase you prefer to print the music, or use the files on different devices.
Your Tutor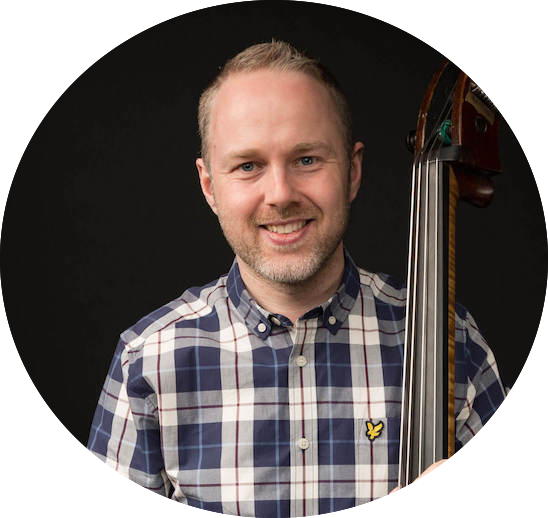 Geoff Chalmers is the founder of Discover Double Bass, an educator and professional double bassist from the UK. He is a double bass fanatic who loves to teach and created Discover Double Bass to give you the tools, inspiration and support you need to create your best music.


What Will I Learn?
The scales are presented in order of difficulty giving you a clear and logical route though the study material. Starting right at the beginning with the very basics, it includes all of the key information you need to know.

There are 17 different scale types in all 12 keys. Each scale is notated in one and two octaves. These include detailed fingerings which are designed to be practical, easy to learn and simple to memorise.
No more guesswork or searching the net for fingerings that work. It's all in one place and presented in a logical, easy to understand fashion.

Scales are a key part of learning the double bass, regardless of the style of music you play. If you want to improve your intonation, technique, improvising, composing and more you need to know your scales.
Here's what's included
Fully notated 1 & 2 Octaves Scales In 12 Keys:
Ionian, Dorian, Phrygian, Lydian, Mixolydian, Aeolian, Locrian, Major Pentatonic, Minor Pentatonic, Blues, Chromatic, Harmonic Minor, Melodic Minor, Whole/Half Diminished, Half/Whole Diminished, Altered, Whole Tone.
Backing Tracks:
828 Backing Tracks.

One Octave version for each scale.

Two Octave version for each scale.

Twelve drone note backing tracks.

Backing tracks for each scale both in slow & fast tempos.

Use the files online or download for use on any device.
Written Guidance:
Package Introduction.

Notation Guide.

Fingering Patterns.

Why Do We Practice Scales?

Practice Guide.

The Modes Explained.

Key Facts: A quick summary of essential information for each scale.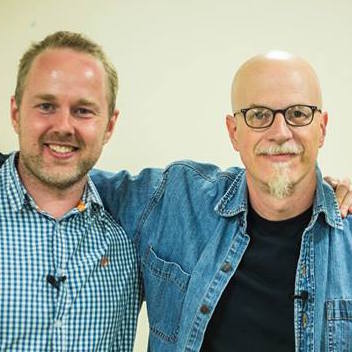 "I just cracked open Double Bass Scales, what a great resource! Good job with the entire package, this will help any serious student do the important task of practicing their scales, in an effective and pleasant way."
Ed Friedland (Author & Double Bassist with the Mavericks)
What if I have questions?
I've created the 'Discover Double Bass Study Group'. This is a 'closed' Facebook group in which only bassists who have bought a course, or can ask questions or view the discussion. It's a private community of like minded double bassists, so if you need help, Geoff Chalmers and the other members will answer your questions and help to get you back on track!
Frequently Asked Questions
Does the course work with an iPad or tablet computer?
Yes, all of our courses can be viewed via an internet browser. However, please note an up-to-date operating system and/or browser may be required for video playback.
Can I get help if I don't understand something?
Yes. You can post a question for Geoff Chalmers in our exclusive study group.
What if I am unhappy with the course?
I'm sure you will love the course, but if you're not completely satisfied we offer a 30 day money back guarantee.
How long do I have access to the course?
How does lifetime access sound? After enrolling, you have unlimited access to this course for as long as you like - across any and all devices you own.
When does the course start and finish?
The course starts now and never ends! It is a completely self-paced online course - you decide when you start and when you finish.
Are there video lessons with this course?
No. This course comprises fully noted scales with fingerings, backing tracks and written guidance.
Can I download the course material?
Yes. The scales are provided in (PDFs) and backing tracks (MP3s) can be downloaded as needed.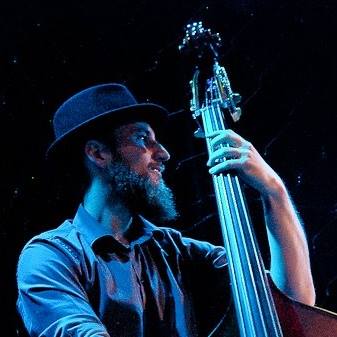 "Great playalongs & consistent fingerings, it is easier to work on intonation and fretboard knowledge. Two essential skills."
– Michal Herman
Our courses are only available on DiscoverDoubleBass.com and include a 30 day, full refund policy.
Have questions about the course or need help? Contact us.